Countless
Animations Created
Why Choose Workspace?
Workspace LT™ offers full offline programming, and the ability to simulate complex workcells with multiple robots and automation devices. While targeted at the educational market, Workspace LT™ is designed to allow you to make maximum use of the resources at your disposal.
3D CAD Modelling
Workspace LT™ supports the creation and manipulation of 3D CAD objects, eliminating the need for additional CAD software.
Have an existing workflow that you're comfortable with? Import existing CAD data created using other CAD software (using IGES and DXF).
Workspace LT™ comes pre-packed with an extensive library of robots. If you need something that isn't included, you can create your own robots and mechanisms to use.
3D Mouse Support
Workspace LT™ supports the use of a SpaceMouse from 3Dconnexion for pan, zoom, and rotate of our simulation model.
Redefine the way you work with 3D applications. Experience a level of control that simply isn't possible using a traditional mouse and keyboard.
Using a 3D mouse can make your simuation model workflow considerably more efficient and healthier.
True-To-Life Simulation
Workspace LT™ provides accurate Kinematic modeling of robots and mechanisms, allowing you to perform high accuracy reach studies, cycle time analysis and robot path optimization.
Supports standard I/O simulation between robots and mechanisms.
Identify and resolve interferences or collisions before they happen, saving you time and money.
Workspace LT™ supports many native robot languages, making it easy to program your robots and mechanisms exactly how you need.
Robots & Scripting Languages
With support for many commercially available robots and scripting languages, Workspace LT™ makes it easy for you to hit the ground running.
Robots
ABB
1400, 2400_10, 2400L, 6400 24, 6400 28, 6400 S, 6700_150_320, 4400_45
Fanuc
M410i, LRMATE 200, S420iW, S900W, S430iw
Kawasaki
FS 10C, FS 10E, FA 06N, FS 06L, FS 06N, FA 20N, FS 20N, JS 5. FS 45N, JS 30
Kuka
IR16160, KR210_R3100, KR6-2
Motoman
HP20, SK6, SK16, SK45-30, SK45, SK120-75, SV3, SSF2000
Panasonic
KS v20-102, KS v20-78
Scripting Languages
AS
Inform II
Karel II
Karel III
Rapid
TP
Screenshots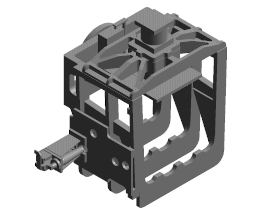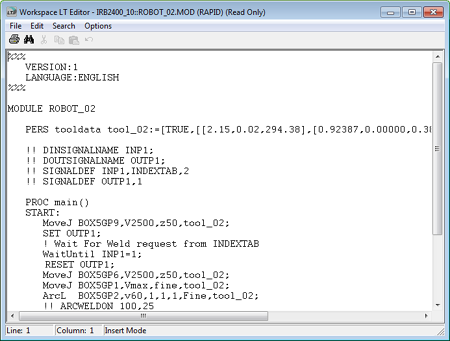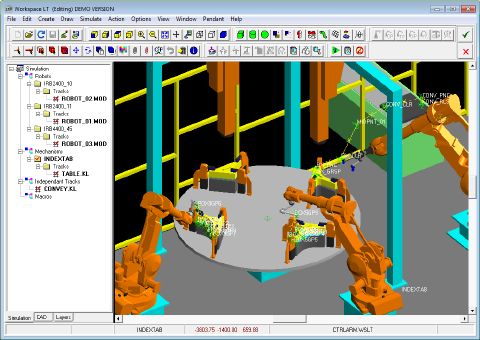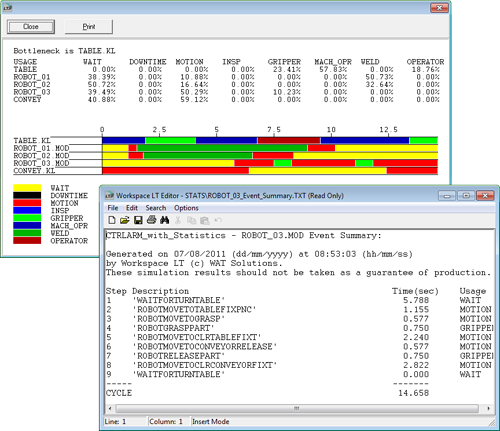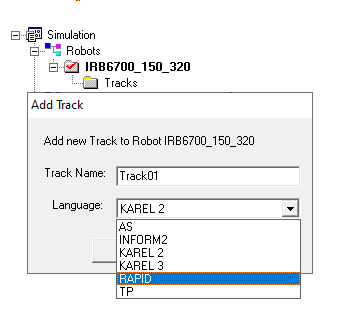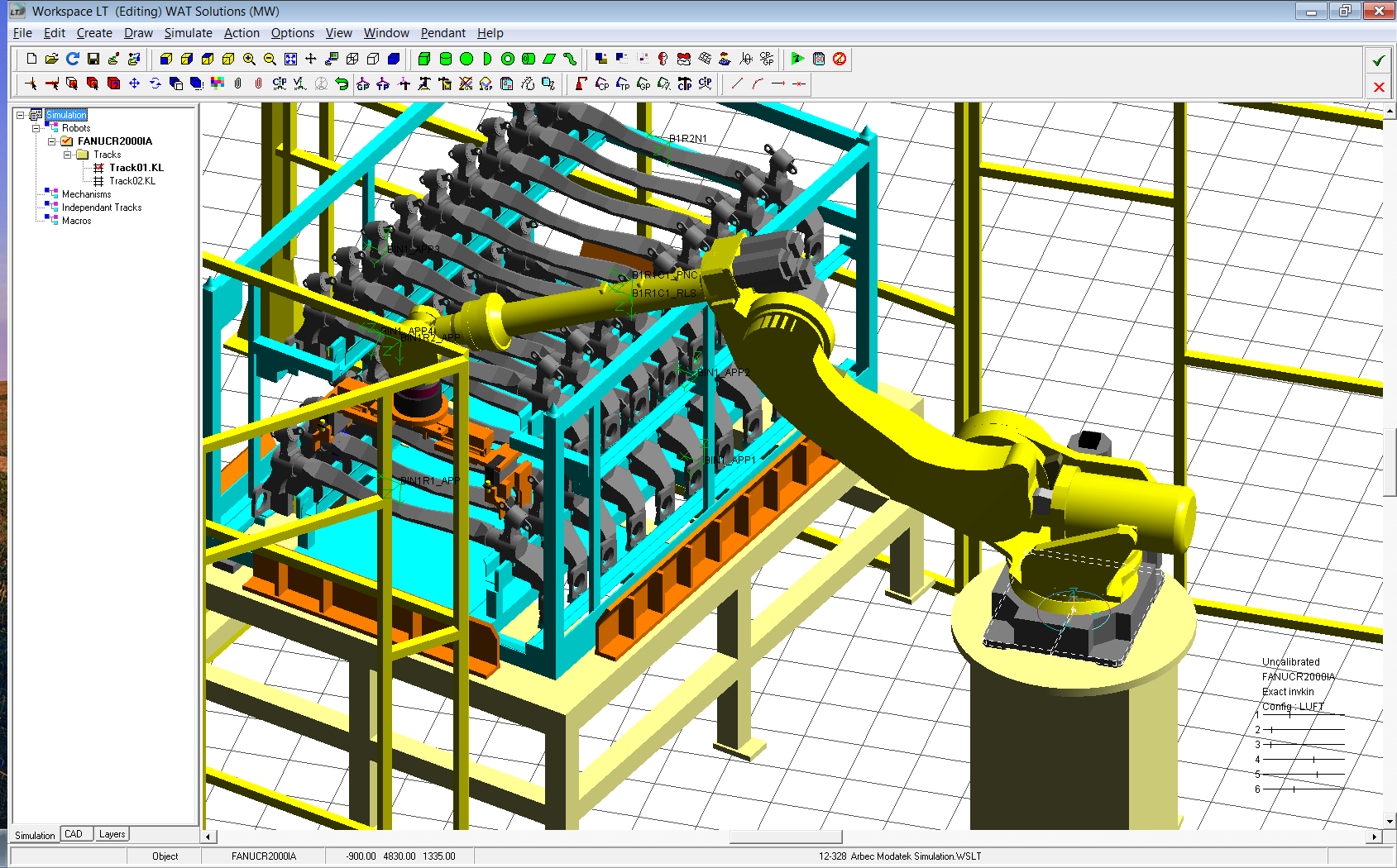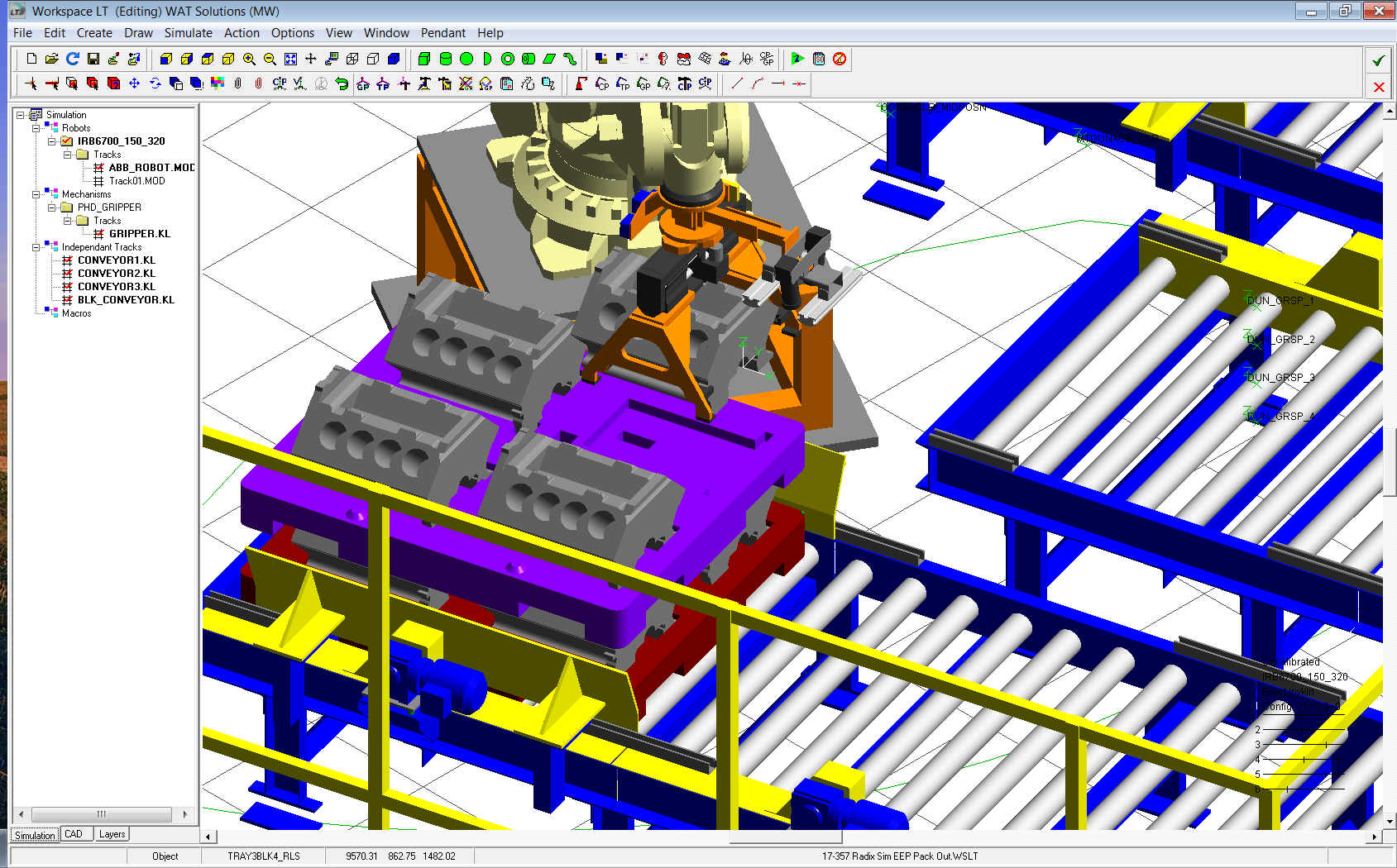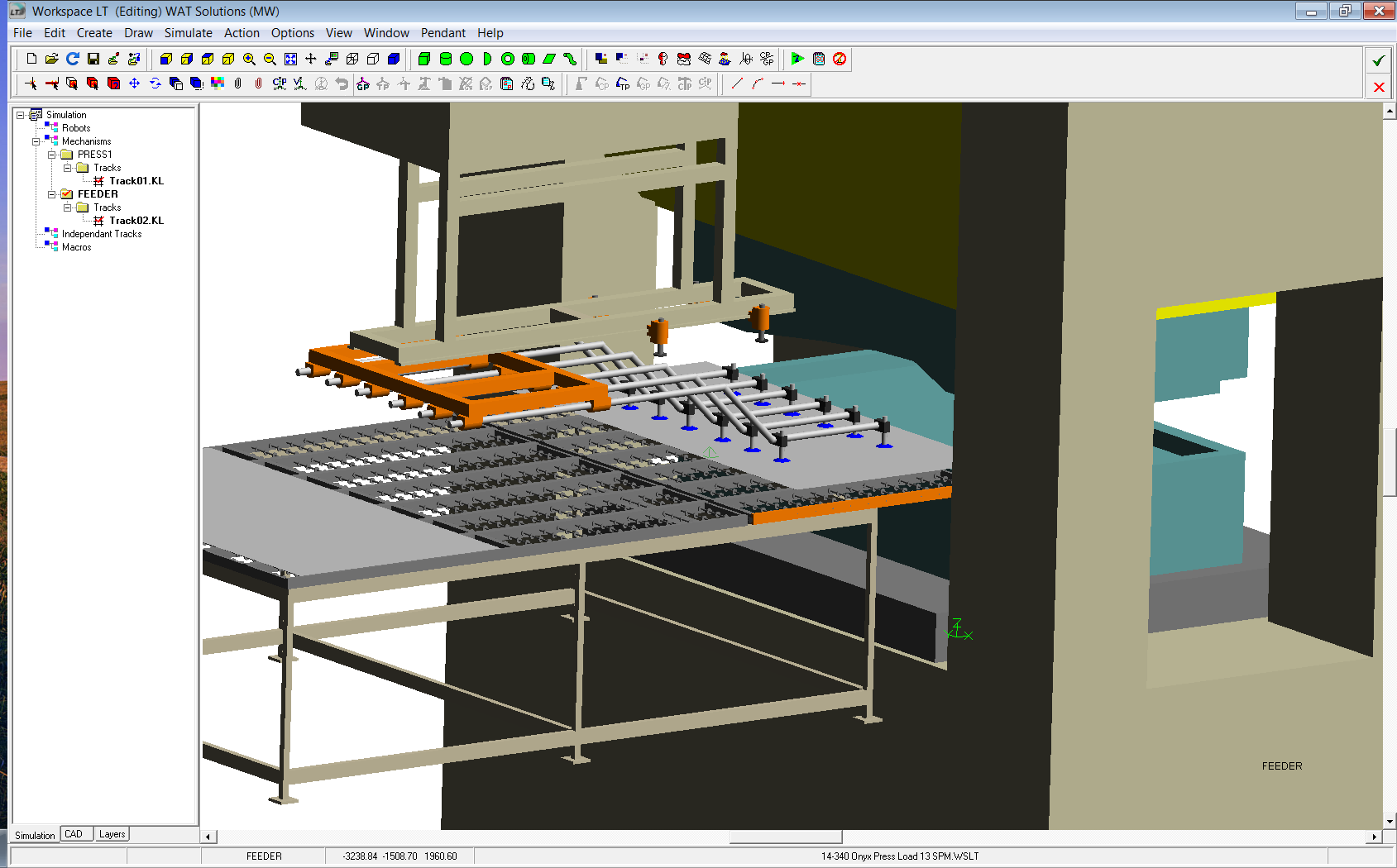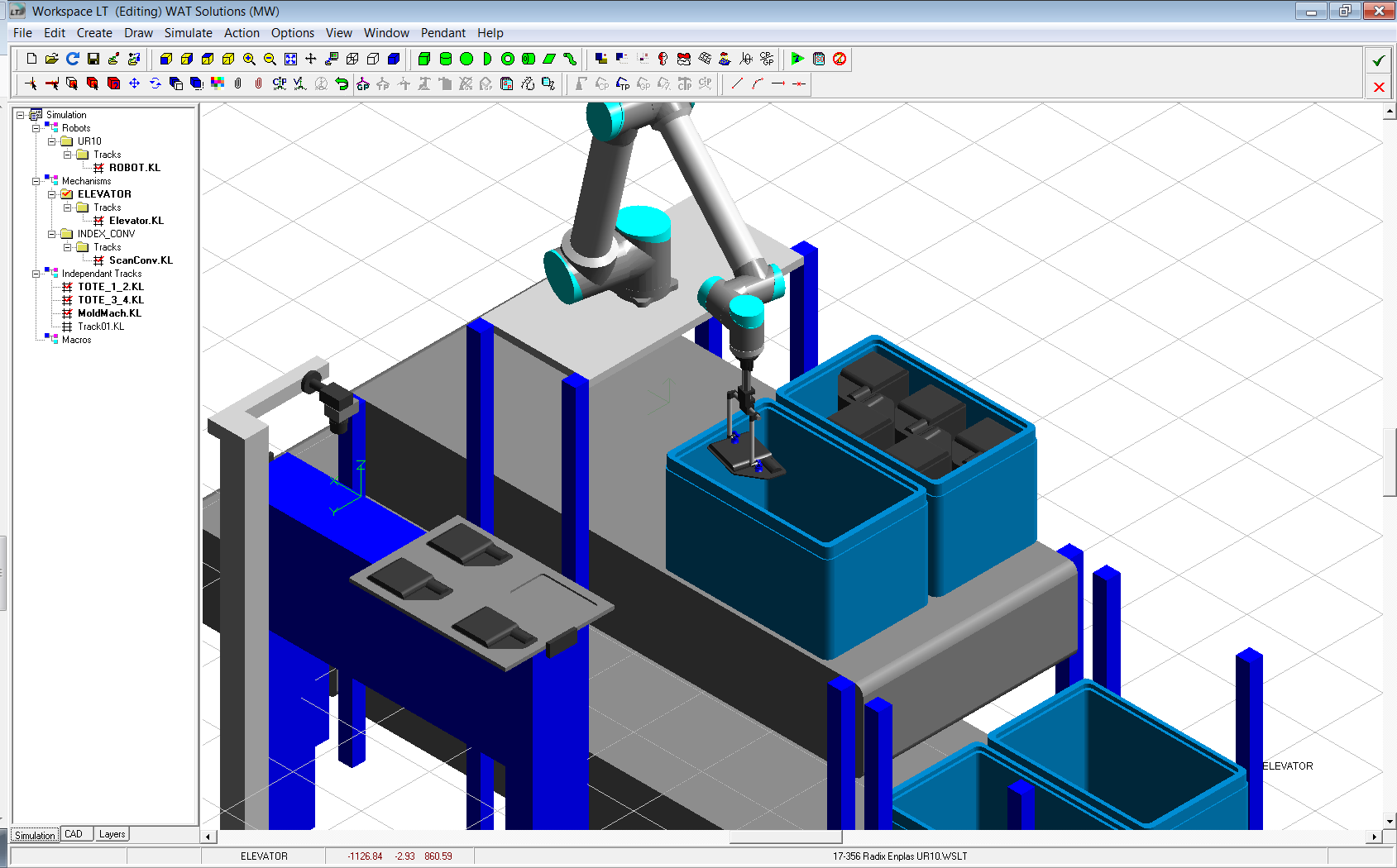 Get Workspace
System Requirements
Operating System
Windows 7 or Later
CPU
1.5Ghz Dual Core Minimum


2Ghz Dual Core Recommended

Memory
2GB RAM Minimum


4GB RAM Recommended

Disk Space
100 MB
Internet
Internet connection required for activation
Other
OpenGL 1.1 or Later


2 Button Mouse with Scroll wheel strongly recommended
Fill out the form below to download Workspace LT™, and be aware of the system requirements listed on the left.
Buy License
Ready to learn for yourself what makes Workspace LT™ such a great addition to your simulation toolkit? Get started with your subscription today.
Single License
$ 3.85USD/month
Drop Us A Message
Questions? We're here to help. Just send us a message with the form below.